The term Retired, for the purpose of Redfern French bulldogs web site, means, dogs who are no longer in our breeding program.  They are living in their forever homes with families I now have the pleasure of calling friends. 
Redfern's King of Soul "Otis Redding"
Redfern's Time Traveler "Mr. Peabody"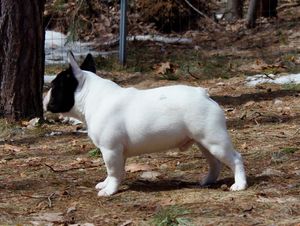 Redfern's Rhyme and Reason "Boris"
Redfern's Russian Olive "Dozer"